February half term ideas
We rounded up some ideas for outdoor exercise so wrap up warm and maybe take a flask of hot chocolate and enjoy the open space at Mowsbury park and the woods.
Or if you rather stay at home we have some ideas for things to do. Join Kevin the Platypusn creative challenges that can be done from the comfort of your own home, or how about tracing your family tree free using the virtual library? For more information visit https://bit.ly/3rbVgIB
We also included 21 free (or very cheap) ways to sprinkle joy for kids over half term from the money supermarket newsletter
Things to do at home
Library services
Libraries may be closed at the moment however click and collect continues from both Bedford and Kempston libraries. For more information visit
Bedford Central Library
https://localoffer.bedford.gov.uk/kb5/bedford/directory/service.page?id=4lA0o766smw
Kempston Library
https://localoffer.bedford.gov.uk/kb5/bedford/directory/service.page?id=7QH3f2mlLaE
Digital Services
If your child/young person is more device minded there is an amazing range of FREE digital service including Audiobooks, e-book, and music streaming on the Virtual Library . To join the library online visit https://virtual-library.culturalservices.net/cgi-bin/vlib.sh?enqtype=REGISTER
Discover your family Tree
Begin exploring your family history with FREE access to Ancestry Library Edition from the comfort of your home.
You will find-
Searchable English census records 1841 - 1911
Census records for other areas of the UK and parts of the world
Birth, marriage and death records
Records of immigration into the US and of emigration from the UK
Military records
Directories and membership lists.
Visit the Virtual Library to learn more about Ancestry Library Edition.
---
Music for Bedford Borough
The Council Music Service has created a website full of fun musical activites and how to learn to play guides
https://localoffer.bedford.gov.uk/kb5/bedford/directory/service.page?id=r4NhaZEGzzk
---
National Trust
The national Trust have pulled together a wonderful list of "50 things to do before you are 11 ¾" which is full of activities, craft ideas and challenges that you can do either at home or in any of the parks, English Heritage or National Trust sites nearby:
https://www.nationaltrust.org.uk/50-things-to-do
---
Online activities at the Higgins
Enjoy online jigsaw puzzles that you can enjoy from the comfort of your own home. Find more jigsaws here.
Kevin's Create at Home Challenges
Join Kevin the Platypus in creative challenges that can be done from the comfort of your own home.
Visit https://www.thehigginsbedford.org.uk/Whats_on/Family_Events.aspx
---
Board Game Rental - Ready Steady Roll
Are the kids bored of all the board games? Fancy a change how about renting one of the 300+ that are avialable at Ready Steady Game
You can browse or search for games at shop.readysteadyroll.co.uk in the Board Game Rental Category.
If you don't know what to get, ask us for a recommendation, either on social media or email us at info@readysteadyroll.co.uk. Please let us know what kind of games you currently like, who it's for and how many players and any other info that could help us pick the perfect game!
Once you've decided on a game, order it at shop.readysteadyroll.co.uk, choosing click and collect at checkout. You can order up to 3 games at a time.
https://localoffer.bedford.gov.uk/kb5/bedford/directory/service.page?id=Xl0xCwPQ4CI
---
Treasure Hunt
Do your kids (and you) love treasure hunts? Well, if so how about joining the 'world's biggest treasure hunt'? Geocaching is an outdoor recreational activity, in which participants use an app on their mobile device and other navigational techniques to hide and seek containers, called "geocaches" or "caches", at specific locations marked by coordinates all over the world. Once you find the geocache, you write your name in the log book and seek out the next one! Great fun for all the family:
https://www.geocaching.com/play
---
Woodland Trust
Is your child a lover of nature? Do they love to hunt for creepy crawlies, or watching the birds in the sky? Then the Woodland Trust have pulled together lots of fun games, activities and craft ideas that you can do in the garden or local parks and woods that they will love. The 'Nature Activities for Kids' blog on their website has been a huge hit with many families during lockdown:
https://www.woodlandtrust.org.uk/blog/2020/03/kids-nature-activities-self-isolation/
21 free (or very cheap) ways to sprinkle joy for kids over half term
This article was publshed in the money saving newsletter
21 free (or very cheap) ways to sprinkle joy for kids over half term (moneysavingexpert.com)
Steam a tiger (or shark, panda or pug) into your home
Thanks to Google's augmented-reality search feature, you can beam a virtual tiger, shark or pug into your home. Just download Google Chrome to your phone, then search for an animal. Click the 'view in 3D button', then 'view in your space' and you should see the creature prowling your room on your device's screen.

It doesn't work for every single animal, but some other fun ones include penguin, hedgehog and lion. A special thing you could do, if your kids have read the book, is have sandwiches and buns with 'The Tiger Who Came to Tea'. Or you could invite an alligator or shark along to bath time (just don't drop your phone).

To access this feature, your device will need to be AR (augmented reality) enabled, so this might not work on some older phones. The easiest way to find out is to try it.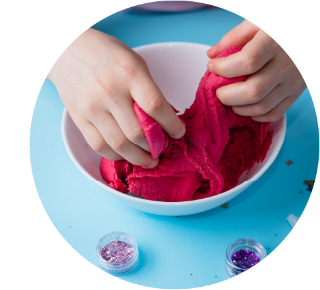 What toddler doesn't love squishing and rolling colourful playdough? We make our own using this recipe I found online, and I was surprised by how easy it was (I left out the glycerine and cream of tartar, as we just didn't have them in the house, but it still worked). My daughters loved helping out with the mixing and kneading.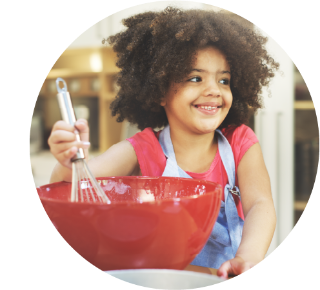 Make rocky road or 'school cake'
Give the Great British Bake Off a run for its money and whip up some rocky road, banana sushi or a school-style tray bake. Alternatively, make their days with a tasty fakeaway Happy Meal. Mumdonald's (or MaccyDad's), anyone? Kids will be lovin' it.
Enjoy 100s of free Audible kids' audiobooks, incl Timeless tales of Beatrix Potter and Alice in Wonderland
Amazon's audiobook-seller Audible has released a collection of audiobooks for free, which it says will be available "for as long as schools are closed". Books include Alice's Adventures in Wonderland, The Secret Garden and Timeless Tales of Beatrix Potter. This is an amazing freebie and we've listened to hours so far.

For even more material, most libraries allow access to a vast catalogue of adults' and kids' e-books and digital audiobooks for free. As an example, our local library in Essex uses a brilliant app called Borrow Box. You can borrow up to seven audiobooks and seven e-books at a time from a selection of hundreds.

All libraries are different, but every one we checked had some kind of digital service, so it's widespread. Check your library's website to see what's on offer.
For more ways to grab freebies, see our 20 tricks to access thousands of free eBooks and audiobooks blog.
Little kids will love the adventure of camping out in the living room. Set up a makeshift camp with a torch, rugs, cushions and stuffed animals. You could glam it up with whatever you have to hand, be it bunting, wooden crates or fairy lights. If you have some, complete the experience by roasting marshmallows or s'mores.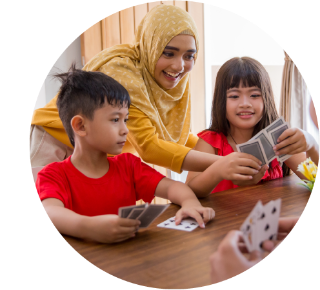 Now's a great time to dust off the playing cards. Go Fish and War are fab starter games which teach number skills too. Even if you're not a hardened card sharp, easy YouTube tutorials for different games abound.
Warm your cockles with homemade hot chocolate bombs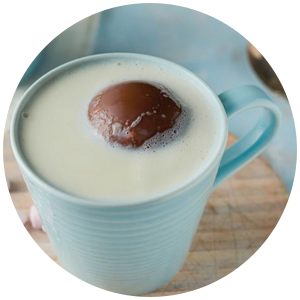 Hot chocolate bombs are spheres of chocolate stuffed with cocoa and marshmallows. Simply pop them in a mug and pour over steaming milk to watch them explode.

These can cost up to £10 for three from posh shops such as Oliver Bonas. However, they can be made cheaply at home – here's a handy tutorial.
Watch a theatre production for free in your living room
Until 31 March, the Unicorn Theatre is streaming a free production of Huddle, a wintry play about a daddy penguin and his chick learning to thrive against the odds. This show has a big thumbs up from us.

Alternatively, brilliant puppet theatre Little Angel is showing The Girl and the Raven, an Icelandic fairytale about a girl who survives a landslide. (Available until January 2022.)

To up the experience, don your finery, use this cute pretend ticket generator to make tickets and pause for an interval treat.
Write to a celeb – you may well get a letter back
What could be more exciting than receiving a letter from someone famous? It only costs the price of a stamp to send off the letter, it gets kids practising their writing skills, and they're more likely to get a reply than you might think. My little one treasures a beautiful handwritten reply she got from author and illustrator Lydia Monks, complete with a ladybird painting.
From authors to footballers, if your child has a hero, why not write them some fan mail? People often post the replies they've received from celebrities on Twitter, so it's worth searching there for inspiration. We've heard of David Walliams, David Attenborough and Jessica Ennis-Hill replying to kids.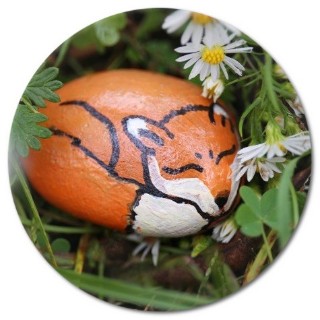 Go on a 'painted rock' treasure hunt – or decorate your own pebbles
Ever spotted a beautifully decorated pebble nestled in the sand or underneath a tree stump and wondered how it came to be there? It's all about Love On The Rocks, a community of rock-painting fans who paint pebbles and leave them for others to find.
It's a craze that started in the US, where it's called Kindness Rocks – the idea being to brighten someone's day with a cheery message. The UK's Love On The Rocks Facebook group now boasts about 100,000 members, sharing pebble sightings from Bude to Inverness. Enthusiasts post photos of the beautiful rocks they've painted, as well as stones they've found and where
There are also local Facebook groups, so it's worth searching to see if there's one in your area. It's easy to get involved. First, find a pebble – the smoother, the better. Then sketch your design on with a pencil. Get painting – acrylic paints are the best choice for stone. See a full how-to.
Once finished, just hide your rock for a passer-by to happen upon. Of course, if you're out hunting for rocks with kids this half term, it's probably better to avoid touching them with bare hands if you can.
Get kids comping for prizes, including robots and art vouchers
Entering competitions is such a fun hobby for kids – there's nothing like that feeling of winning a prize. They could be more likely to win than you think, especially if there's extra effort involved – which they now have plenty of time to put in.
Our 40+ Comping Tips guide explains how to source and enter contests systematically. However, as many competitions are only open to over-18s, it's worth scouring kids' magazines and websites to find suitable comps.
Of course, it's worth reminding them about internet safety here – only enter competitions from large, respected organisations and never give out personal details without your permission.
Goodies currently up for grabs include:
- Reading Challenge is running a 'design a jumper for a mouse' competition for under-13s. The prize is a bundle of Ross Collins books. Closing date is 28 February 2021.
- Milkshake is running a competition which asks kids to 'draw their favourite Milkshake character or presenter on an adventure'. Prizes include Paddington toys, puzzles and DVDs. The deadline's 27 February 2021.
- The Shakespeare Birthplace Trust is challenging young people aged 4-11 years to create art or writing in response to the line, 'To thine own self be true'. Prizes include a bundle of Shakespeare themed goodies, art materials and books. To enter you need to send your entry by 31 March.
Escape the hustle and bustle and take a walk through a woodland. Before you go, download the Woodland Trust's nifty British tree identification app (available on iPhone and Android). It helps you identify UK trees by leaf, flower, fruit or bark.
You can also complete Woodland Trust activities. Ideas include outdoor fun such as a minibeast hunt, nature art and more. For rainy days there are craft activities and colouring sheets. See Woodland Trust for full information.
Learn ballet, how to draw, yoga and more with fun online classes
Organisations are pulling out all the stops to provide you with free activities online. Here are some of the best we've found – we'd love to hear about others you've tried.

- Draw along with Rob Biddulph. The children's book author and illustrator posts a draw-along videos on YouTube. Also check out the BookTrust for more tutorials from illustrators, including Lydia Monks and Ed Vere.

- Cosmic kids' yoga. Get kids practising their downward dog with these brilliant 10-minute yoga classes with themes such as Frozen and Minecraft.

- Train with The Ballet Coach. English National Ballet School-trained dancer Sarah Du-Feu posts brilliant lessons on YouTube, suitable from age three to right up to adult.

- Get cosy and listen to a story. We also like Storyline Online, where you can listen to a host of famous faces reading storybooks, from Rami Malek to Oprah Winfrey, but most importantly, "ANNA FROM FROZEN!!!" Watch on YouTube.
- Learn indoor (yes, indoor) cycle skills. Even if you can't get outside, British Cycling has a host of balance-boosting activities to do anytime, anywhere – no bike needed. Scroll through for games such as 'twist and pass' and 'swipe and swap'.
Scrawl on some black eyeliner and red lippy, then tie a scarf round your head... you're pirates! Next make some pirate swords out of cardboard and stick some pirate films on the telly.
This lovely free printable pirate treasure hunt was a hit with my little buccaneers – probably because of the pirate booty at the end of the hunt, a few choccie gold coins.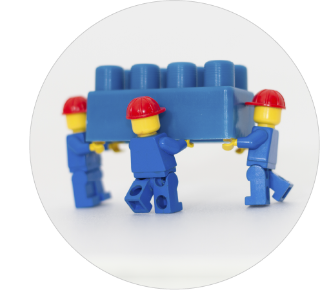 Make your own stop-motion movie with a free app
"Action, cut, do it again but more awesome!" Kids can stage their own 'stop motion' movie with their Lego, Playmobil, Sylvanian Families figures or whatever toys they have to hand – just by downloading a free app. The idea is you give life to inanimate toys by shooting a few frames at a time, while moving objects in between shots.

To create your own short film, get the free Stop Motion Studio app on Google Play or Apple's App Store and follow the instructions.
Do a fun £2 experiment to see if kids are brushing their teeth properly
If you're going to a Boots anyway, you could add some of these £2 Kids' Plaque Reveal Tablets. The chewy tablets highlight plaque in purpley-blue, helping kids see areas they should brush better next time.

Just brush your teeth as normal, then chew the tablets to reveal the proof of plaque. To help explain more about how to look after those pearly whites, check out the book Open Wide, What's Inside or watch this Ted-Ed lesson on what causes cavities.
Join a Facebook group for family lockdown tips
Facebook groups are often where the best ideas are to be spotted. For example, I've got tons of ideas via the Family Lockdown Tips and Ideas group. It's a friendly, inclusive community, where parents share their top tips to keep little ones occupied.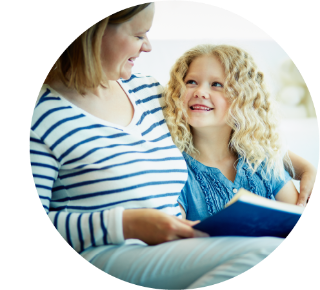 Sounds simple, but when I read this list of ideas to mine, this was one of their top choices. Kids love checking out family photos and hearing stories –especially as they can't visit friends or family in person.

My kids are obsessed with poring over our wedding album – the ultimate game is trying on the dress.
Got a printer? Make use of free colouring pages and treasure hunts
One of my kids' favourite activities is choosing free colouring pages to print off online ("PRIINNNTING, mummy! PRIINNNTING!"). Check out GetColouringPages and SuperColouring for thousands of options.
Also have a look for printable activities on the official sites of whatever your little 'un is into, whether Playmobil, dinosaurs or Julia Donaldson. (How lovely are these paper dolls?)
Sounds simple, but scavenger hunts and treasure hunts are a great way to kill half an hour – the internet makes setting these up super easy.
Identify stars with a free stargazing app
Billing itself as a 'free planetarium', the Star Walk 2 app is available on Apple or Android. Point your mobile skyward to reveal the names of stars and constellations, galaxies, asteroids and more. You can even let the app access your camera, so you get an augmented-reality overlay showing what's what. The app also gives info on whatever you spot, so kids will know their meteor shower from their Milky Way in no time.
While this works best in the evenings, you can use it in the daytime too – even if you can't spot the stars, you can see where they should be. It'll even help you spot the sun if the weather's not co-operating.