Easter holidays activities 2022
We have a range of free and paid activities you can do access in Bedford Borough and surrounding areas.
Please note some activities will need to be pre-booked when you click on the link this will be in the detailed information.
Easter Adventure Quest at Wrest Park
Join us for a cracking adventure quest at Wrest Park this Easter holiday. Explore the site to hunt for clues and challenges, and discover traditional Easter games like egg rolling and the egg and spoon race. Track down the Easter eggs and you'll be rewarded with a chocolate treat and an adventurer's certificate.
The quest costs just £1.50, which you can pay when you arrive at the site. This is in addition to the normal ticket price.
You can take on the quest every day of the school holidays. With eggs, chocolate and old-fashioned fun, it's the perfect way to get out and about in history this Easter.
https://www.english-heritage.org.uk/visit/whats-on/wrest-park-easter-adventure-quest-2-24-apr-2022/
Easter Holiday Family Activities at The Higgins Bedford

Family Activities
Easter Holiday Family Activities
Places are limited and must be booked in advance.
Book online or call the Box Office on 01234 718044 - line open Monday to Friday 11am-3pm.
Please use the code HIGGINS30 to remove the transaction fee.
Children must be accompanied by an adult.
Accompanying adults go free and do not need to book a place.
Please email thehiggins@bedford.gov.uk if you need to cancel your place.
We are sorry, but cancelled tickets cannot be refunded.
Warden Abbey Revealed
Tuesday 5 & 12, Wednesday 6 & 13, Thursday 7 & 14 April
Workshops start at 11:15 am and 1:15 pm
£3.05 per child
Explore the Warden Abbey Revealed display and get creative with family activities inspired by medieval tiles and stained glass.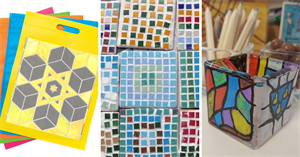 Tuesday 5 & Thursday 14 April - Print a Bag
Wednesdays 6 & 13 April - Make a Mosaic Coaster
Thursday 7 & Tuesday 12 April – Stained Glass Tealight Holder
Spring Craft with Art Adventurers
Friday 8 April
Workshops start at 11:15am and 1:15pm
£5 per child
Join Art Adventurers and get creative with a range of materials, media and techniques.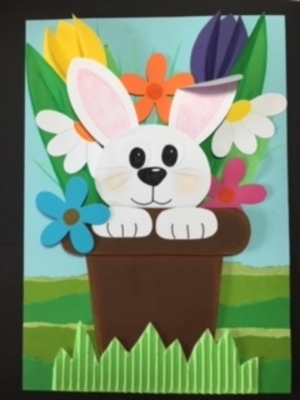 Easter Egg Hunt MERRI Oakley - Sat 9th April
MERRI Easter Egg Hunt
MERRI Flowers & Christmas Trees, Bedford, MK43 7TB Sat 9th April 2022 10:00AM
Join us for some outdoor Easter fun!

Check in and collect a bucket, then set off into one of our tree plantations to hunt for eggs hanging from our Christmas Tree branches.

Complete our bucket of eggs challenge to claim your prize.

Discover a golden egg to claim an egg-stra special prize.

Suitable for ages 2 to 12
Children MUST be accompanied by adult
£10 per bucket*
Guaranteed prize per bucket

*a bucket to be shared by 2 children.

Timed- entry ticket(s) required.

Payment for bucket(s) will be on day of event via contactless payment system or cash.

Please note:
Your ticket start time is when you arrive to start your Easter egg hunt. For example, if your ticket is 10am to 11am, please arrive just before 10am, to check in and pay for your Easter egg hunt.

Only 1 tickets is required per group/family (NOT per bucket). You can purchase as many buckets as your family/group wants on the day.

MORE INFORMATION.

How long will it take?
We will be allowing up to 1 hour to complete the Easter Egg Hunt.

What should we wear?
We are a working Christmas Tree Farm. We recommend wearing wellies and suitable outdoor clothing.

What if it rains?
Coats and wellies should suffice. If you would prefer to cancel your ticket, please let us know & transfer to another day/time.

What time should I arrive?
We are hosting hourly Easter Egg Hunt sessions, so we suggest you arrive 10 minutes or so ahead of your session time to pay for your bucket(s). You will not be denied entry if you arrive a little late.


For more information, visit our website (www.merriflowers.co.uk)
Event Details
Doors Open at 9:30AM
From 10:00AM to 11:00PM
Location
MERRI Flowers & Christmas Trees, Bedford, MK43 7TB
Need help or lost your ticket?
Easter Egg Mystery at Forest Of Marston Vale
The pesky Easter bunny has hidden all of our eggs! Can you help us find them and pass on the message they have hidden? Book online now - £3 per child. Fri 15th - Mon 18th April - for all dates...Read more on Forest of Marston Vale
Easter Activities - Autism Bedfordshire
---
Easter Egg Hunt and New Baby Barn at Herrings Green Activity Farm & Bird of Prey Centre
Herrings Green Farm, Cotton End Rd, Wilstead Join us this Easter for some family fun on the farm! NEW for 2022 – Baby Barn Opening this Easter is our baby barn, visit our barn with our farm babies. Meet our new born lambs, goat kids.
Love Bedford Easter Trail (6th-27th April)
Locate the golden eggs, fill in the spaces and decorate the map – lots of prizes to be won!
Fun with Trains - Thursday 14th of April, Bedford Athletic Stadium
FUN WITH TRAINS
A half term idea for younger children aged 18+months - 6 years old
Location: Bedford Athletic Stadium
Date: Thursday 14th April
Activities: Epic train track with over 100 trains to play. Bouncy castle, Hot Wheels, ride ons and dinosaurs. For details on play sessions please visit: www.trackplay.co.uk
A day of fun for the kids who enjoy playing with trains, here they can do so until their hearts are content. With over 500 feet of train track and over 100 different trains and carriages to choose from we guarantee that your kids will have a never to forget experience. Having a GIANT THOMAS Train track to play with will provide fun and fantastic memories for your children. Sit back and relax as you will have no clearing up to do and we even provide free tea and coffee when you bring a reusable cup (for adults only!)
Cost
60 mins £7 per child, free for adults
90 mins £9 per child, free for adults
---
DINOSAUR ADVENTURE LIVE - Bedford Corn Exchange Monday 18th April
Show Times Monday 18th April 11:30am 2pm & 4pm

65 million years in the making… Are you ready for the adventure?"The Greatest Prehistoric Show on Earth"
Join our intrepid Dinosaur Adventurers as we journey to a world of living, breathing, life-like
Dinosaurs.
Walk with us through the Jurassic era on an unforgettable interactive experience as we
introduce you to some of the most incredible species ever to have lived on Earth.
Feel the excitement of meeting real life-like Dinosaurs face-to-face and hearing the
tremendous roar of a T-Rex. Learn their history and even feed them but watch out – you
could be on the menu.
This awe-inspiring show captivates both young and young at heart, immersing audiences in
an enthralling & realistic world of Dinosaurs.
You won't want to miss this adventure of a lifetime, so hold onto you hats as this show will
blow you away!
"It's Totally T-rex-iffic"
TICKET PRICES
Days Out - Open Spaces
---
---
Cycle/Walk following Route 51 from Priory Marina to the Danish Camp
There is a walking/Cycling following Route 51 that follows the old railway line from the Marina to the Danish camp and there is free parking at Aspects or the Priory Marina.
Follow signs from the entrance to the marina turn first left by the recycling facilities and follow that road and you pick up the path as you walk/ride over the bridge. Don't forget a bike lock for when you on site.
For more info click here the map is at the bottom of the page
---
Blue badges holders are required to pay for parking
---
---
Jordans Mill Historic Mill and Gardens
---
Millennium Country Park and forest of Marston Vale
The park is free, however there is a charge for parking blue badges holders are required to pay.
---
---
---
Parking Charges apply
---
---
---
Parking Charges apply
---
---
Some of the walks have passing views of Woburn Abbey and pass through the deer park. The walk start from the FREE car park in Park Street.
---
It is FREE to access the large wide open spaces, toilets and the adventure playground which is located opposite the cafe. You just pay to view the house and the gardens.
---
Days Out - Farms/Safari Parks/Zoo
Bedford Borough Libraries and Free Music Streaming, Ebooks, audiobooks and Magazines
To join the library which is FREE of charge click here
---
---
---
---
Online FREE services
Are you aware of the range of FREE online services giving you access to thousands of e-books, audiobooks, magazines and newspapers - all you need is your library card number and PIN. Don't have a PIN? Request one here you just need your library card number and postcode.
Please visit the Virtual Library to find out more.
---
Bedford Borough Libraries Half Term Crafting Session
Planning half-term fun? Remember to visit your local library! We've got lots of fun crafts to do in the library or you can pick up a pack to take home.
Holiday Activities and Food Programme -Easter 2022
Bedford Borough Council is funding a range of activities across Easter 2022. These activites are FREE to all children who are eligible for income related free school meals (to view eligibility click here)
Please note that places are limited, and will be awarded on a first come first served basis
To view the range of activities please click here